During my year at Vancouver Film School I worked in Catrina's Plight but also in Crimson Grit. The project was to make a 2D game in 2 months. So me being the resourceful person that I am while being the only main artist in a team of 4 (two level designers, one also acted as concept artist, and one programmer/project manager) thought of making all assets in 3D and rendering them twice, one shade-less and one normal map; so that we could use real-time lighting and have good looking art in time while keeping everything in 2D. Also rendered everything in 700x700px so that render time stays short and at the same time obtain a somewhat pixelated look that helped the visual theme we were following: retro western game; this can also be perceived in the nature of the animations. Textured using vertex colours to speed up the process and avoid getting into detail.
The gifs gain colour when you hover close to them, I set them this way so that it's easier to focus on one without the others being so distracting. Rendered them in Blender with the lighting that I used before deciding to go for real-time lighting with normal maps.
Ryoko
This was our main character. Used cloth simulation for her trench coat.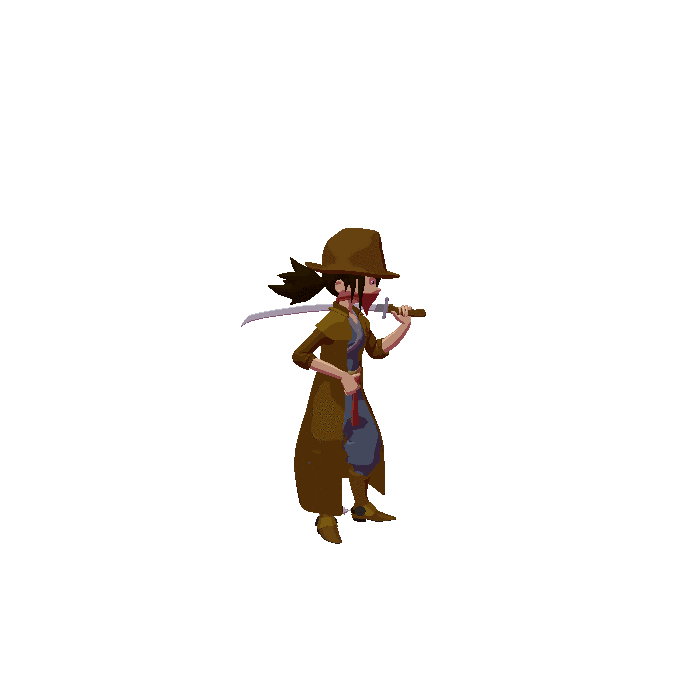 Idle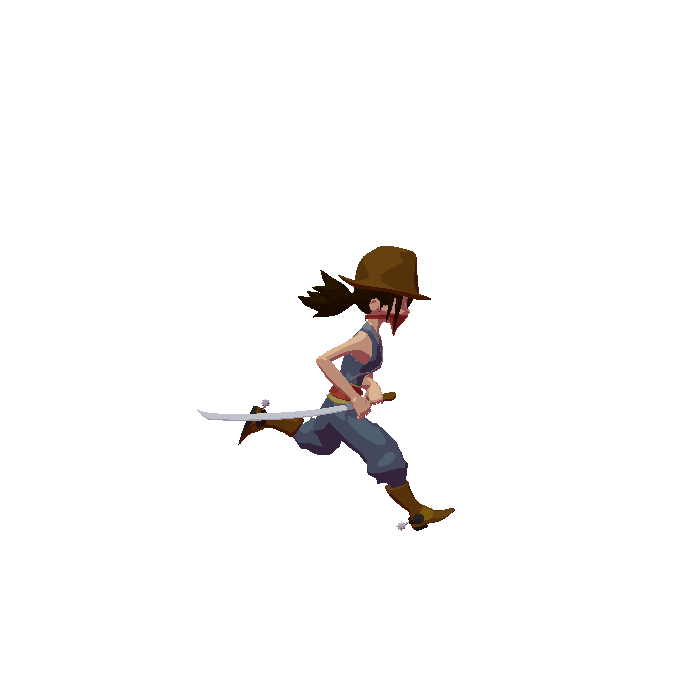 Running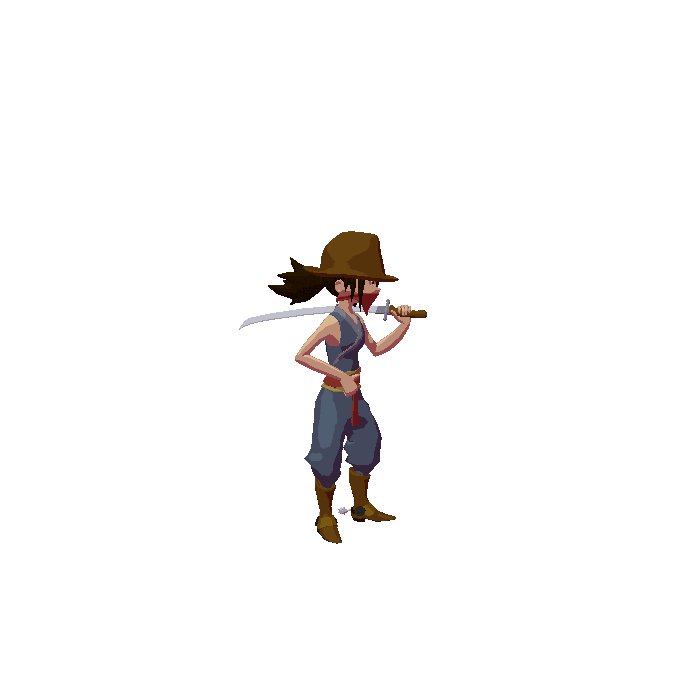 Death
Cactus guy
He would stay still inside his cactus until you walk in his watching area and quickly take a shot at you or taunt. There are other cactuses around him he uses to blend in, his only giveaway while hiding is the gun pocket hole.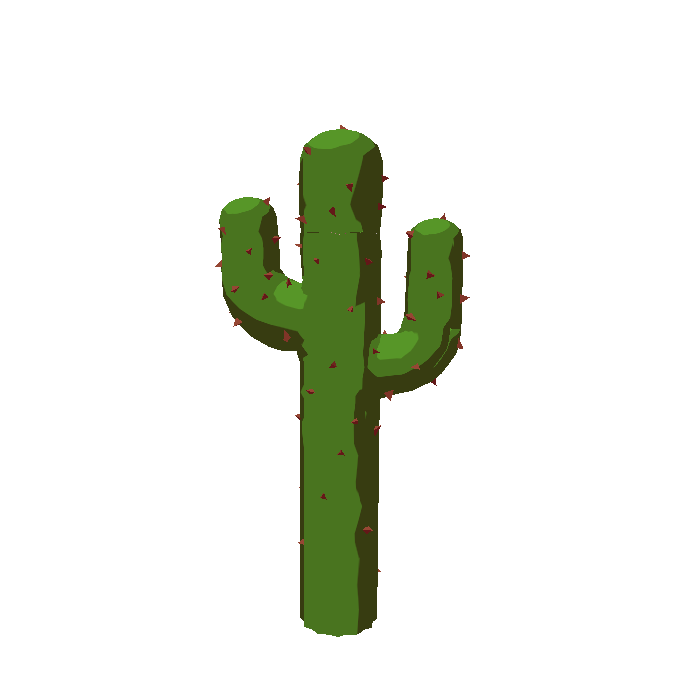 Shooting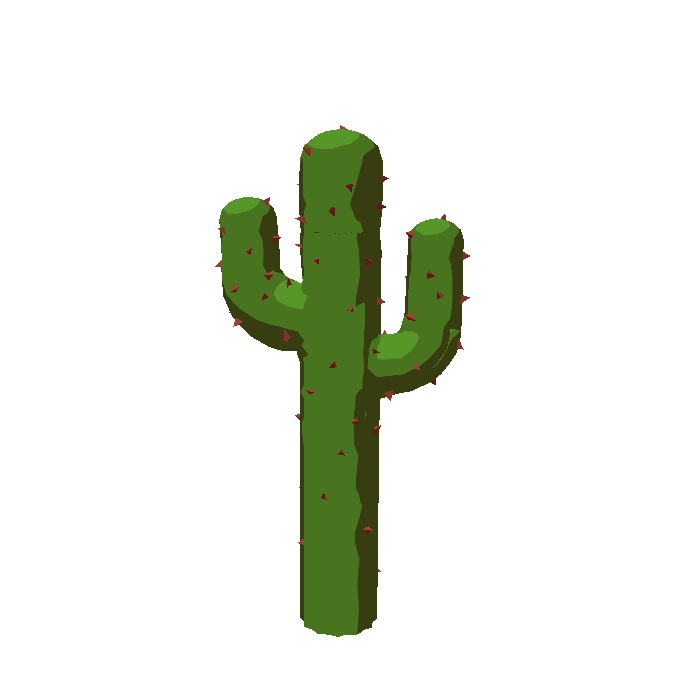 Taunting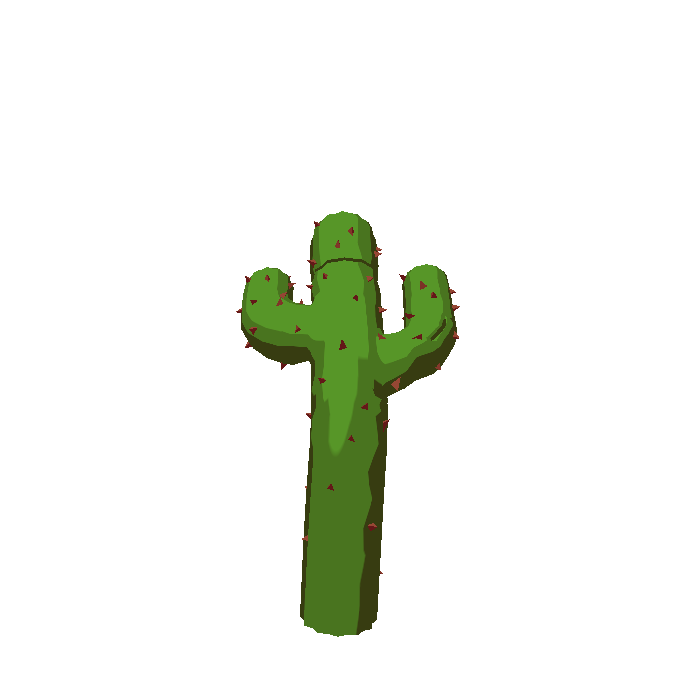 Death
Gunslinger
This guy has more animations and detail than Cactus Guy and doesn't use cloth simulation so I uploaded him to Sketchfab. Some of his animations have this jumpy frame at the beginning of the loop but doesn't happen in Blender and wasn't a problem since it was rendered for the game.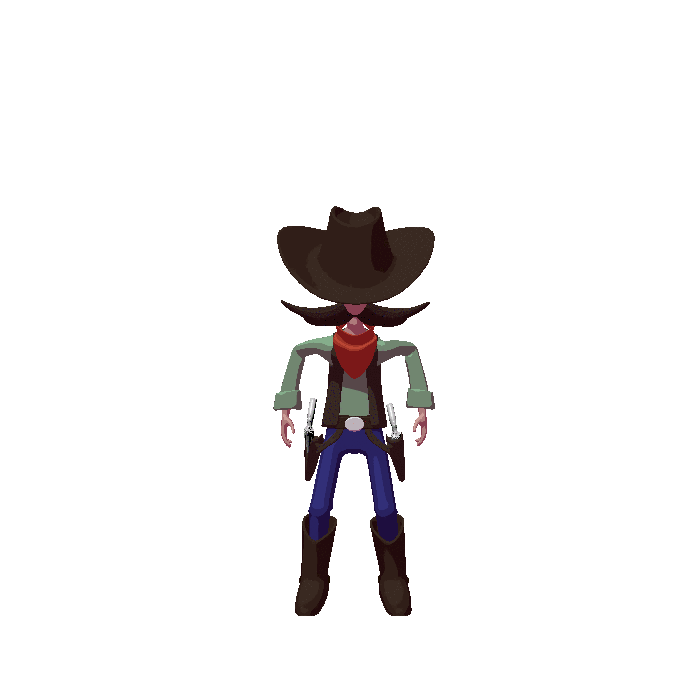 Alert loop
Death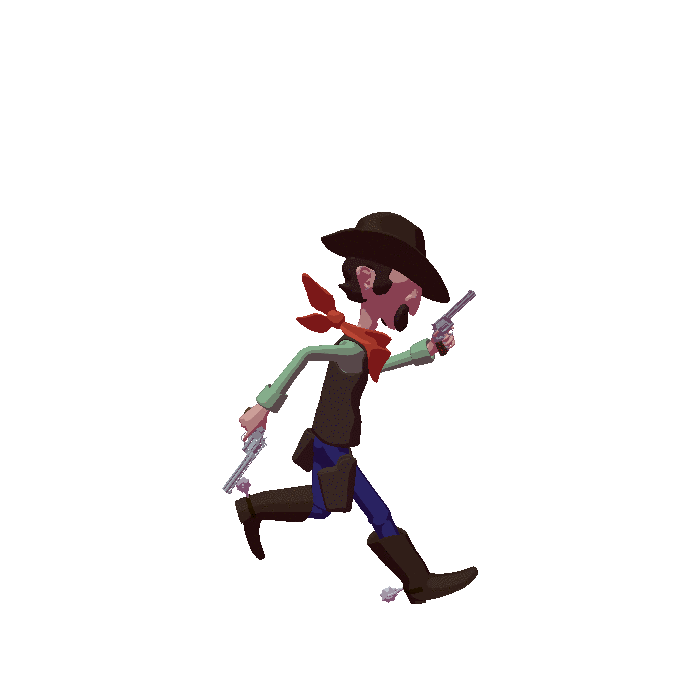 Running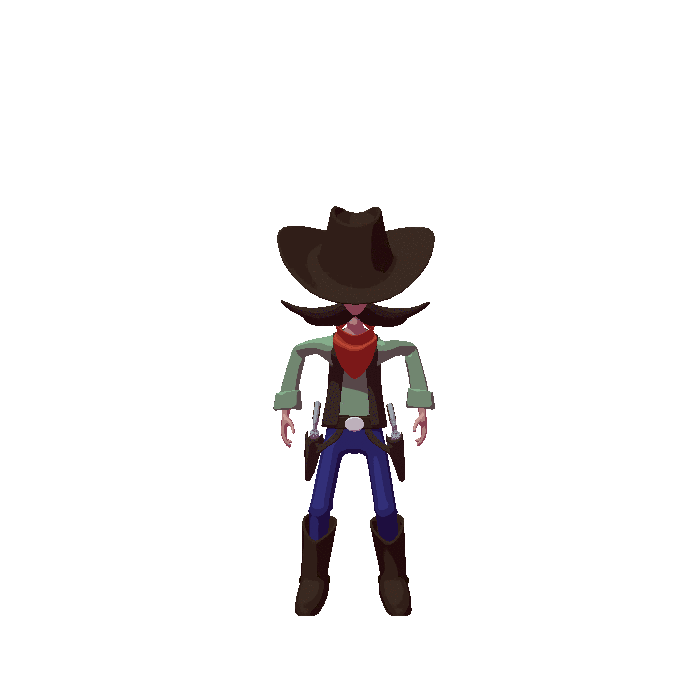 Shooting
Longshot
Also used cloth simulation for his poncho.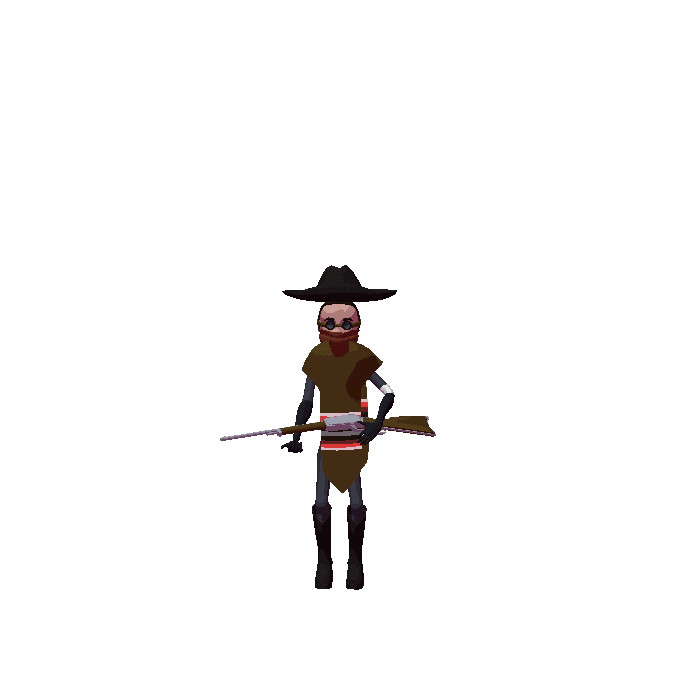 Death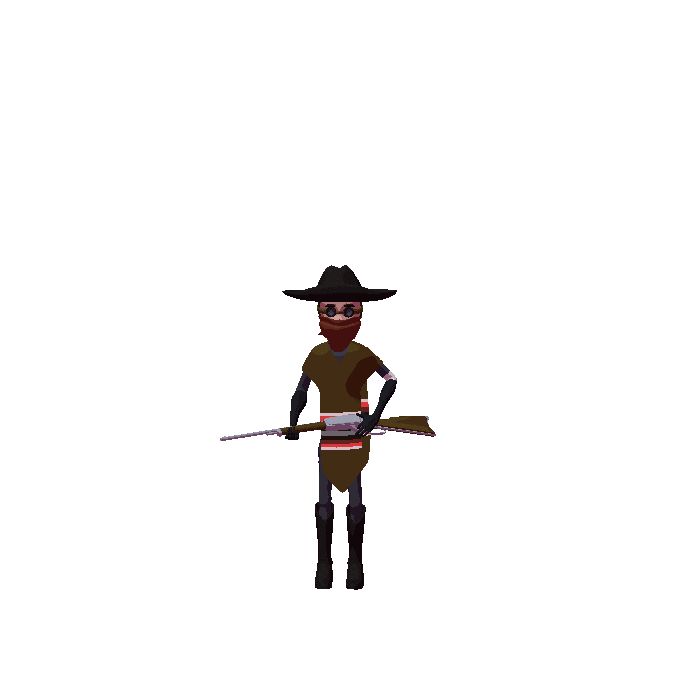 Idle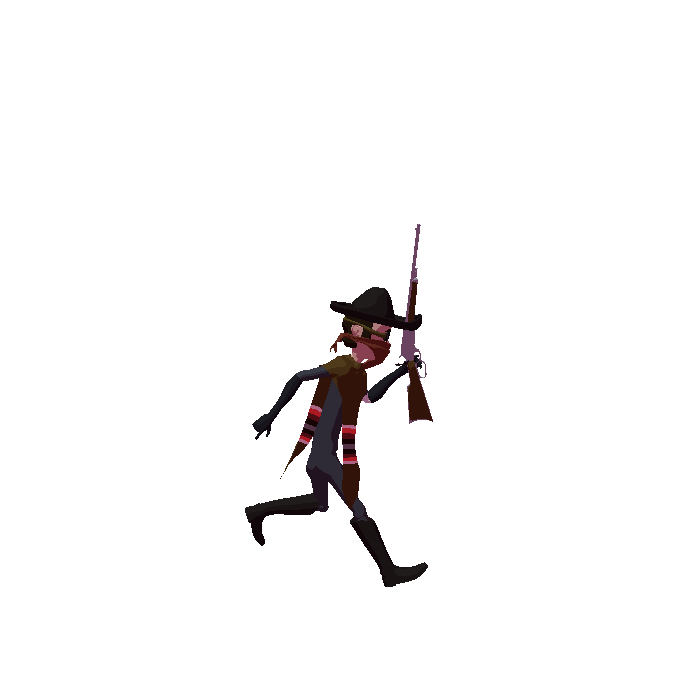 Running