Made these models for Global Game Jam 2020 following Greñas' concept in Blender, rendered in Eevee. Later on I decided to put more work into their shader, textures, and animations to make this:
Here's a video of the shader used for the miner's head while just changing one variable:
Still renders: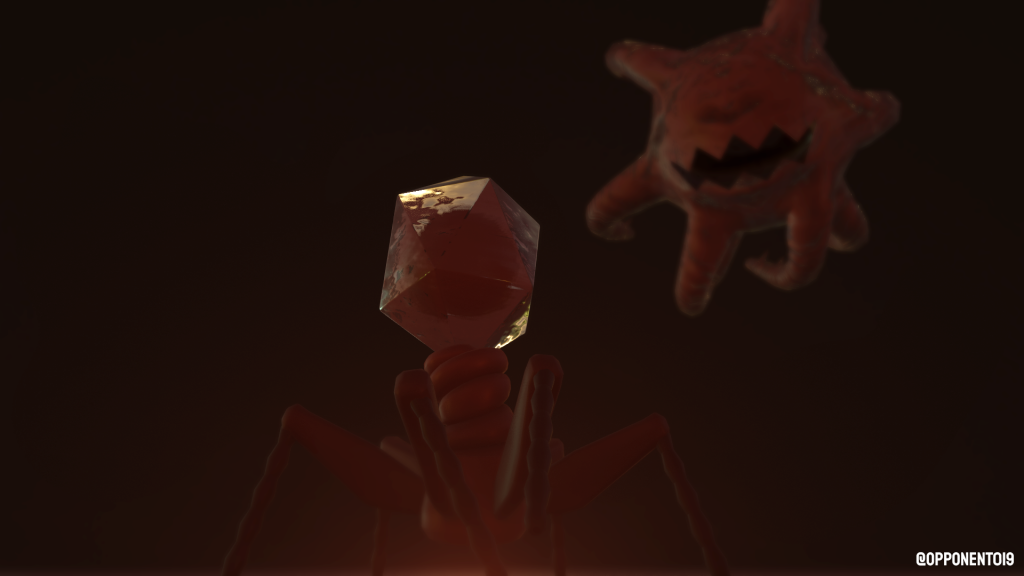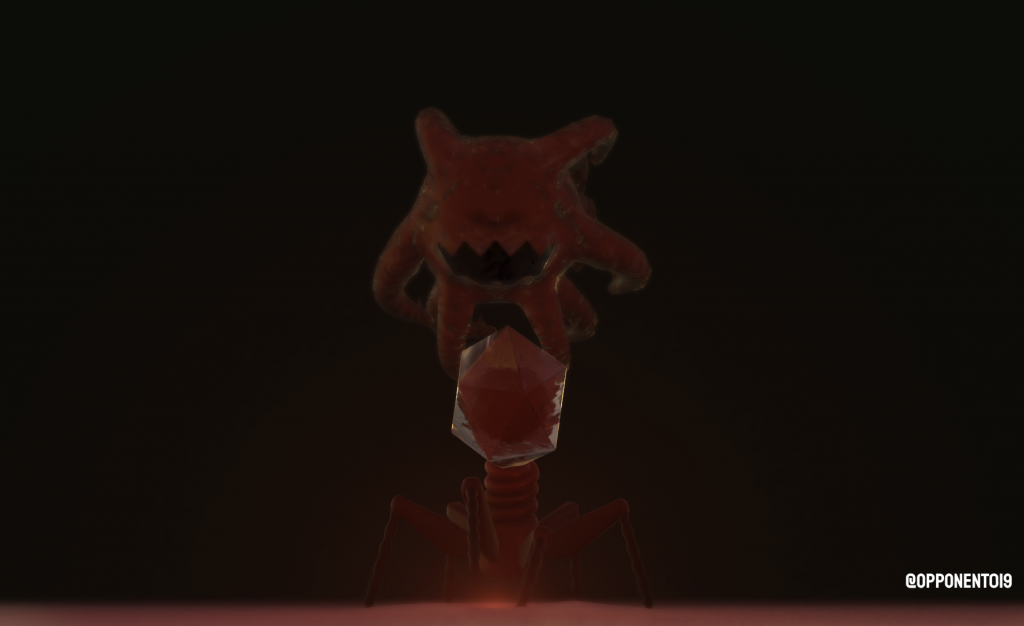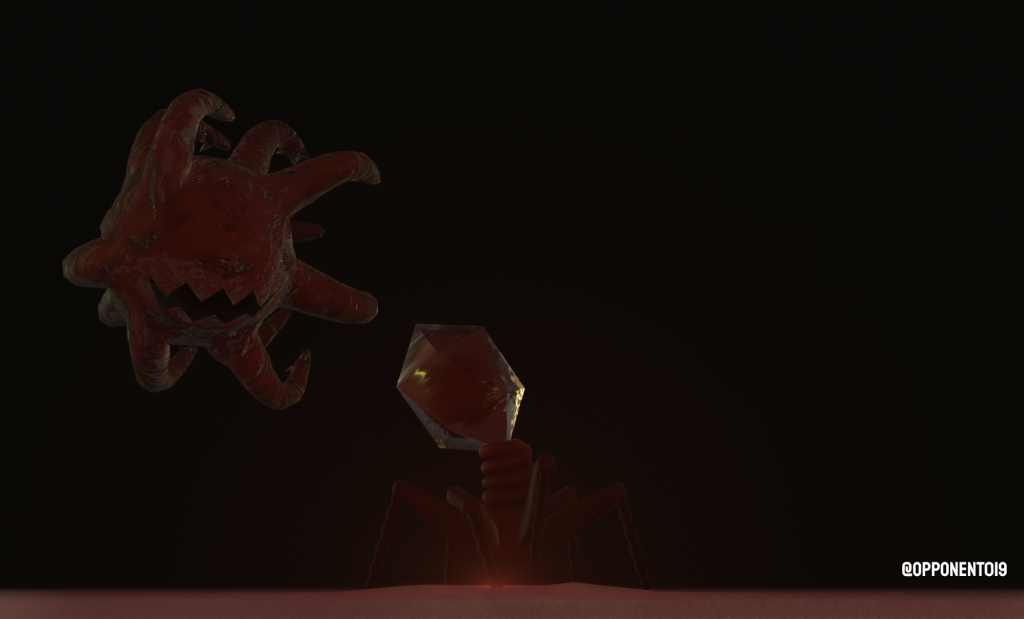 Concept:
I've got two interesting things about this project to share with you:
1. Look at how the flying virus looks like without the fog and lighting:
2. For the banner of this project I had originally just written "Virus" with Economica font but my graphic card has been having some issues creating this corrupted-looking things on my CG softwares since I updated it's drivers and it made the text appear like that to the right of the flying virus so I took a screenshot and used that to my advantage.