background
Hi, my name is Erika Moya and I'm a Mexican 3D artist in my mid 20s. I've known I wanted to work in the game industry since I realized that was a possibility when looking through universities in 7th grade. First I started getting into code with Game Maker in high school, but later decided to take the 3D path when it was time to choose a career. Although I enjoy scripting I've found that is not what I want as my profession and 3D called me more. As I started to mix both together I realized I could become a unicorn if I learned how to wield both properly and so here I am.
technical skills
I'm a 3D generalist specialized in characters for games and 3D printing. I'm proficient with modular environments and hard surface modelling as well; have experience with particle systems, lighting, rendering, and shader programming in Unity. I like to code in C# and Python as a hobby, mostly to create my own tools in Blender or mess around in Unity.
To say that in a less technical way: I'm a jack of all 3D trades, I can bring a 3D character to life from scratch and create environments or real-time visual effects as well, this can be used for games, animations, VR/AR, and even 3D print it so you can touch it with your own fingers.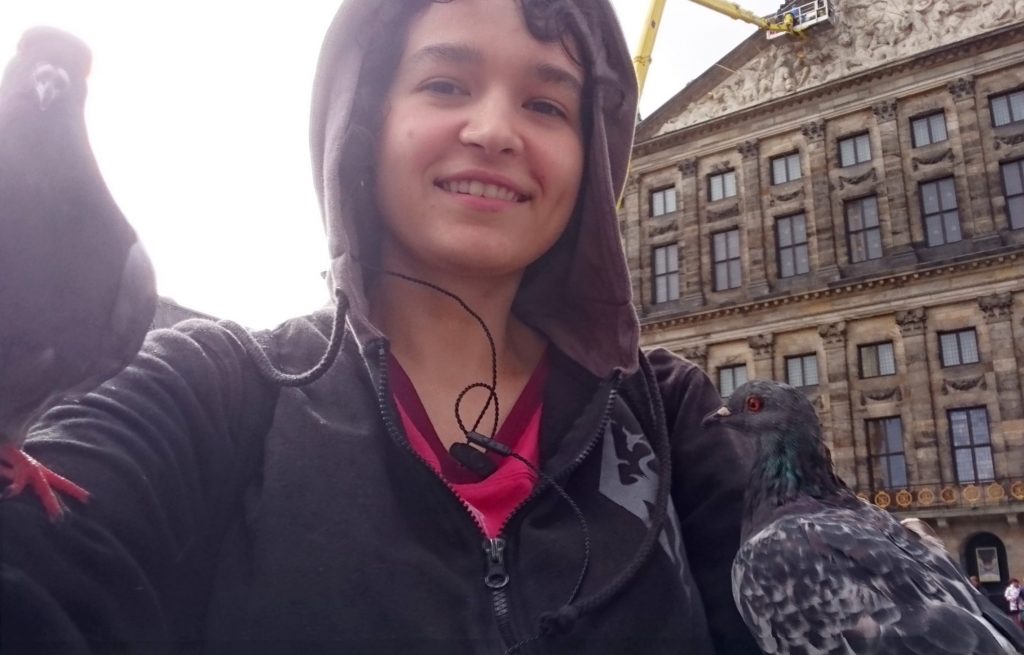 soft skills
There's more to working with someone than what they know about, so let me tell you other reasons why people seem to like to work with me, which can be backed by asking any of my returning clients:
I'm independent, but enjoy working with a team to achieve bigger and better things while learning on the way.
I'll always look for the most efficient and practical way to obtain the best result.
I'm determined, if I don't know how to do something that needs to be done I'll research about it and find out.
I'm straightforward and will say things as they are as I believe honesty and open communication are important, specially when it's hard to say, and that there's always a respectful way to say it.
I appreciate constructive criticism; and can

keep cool and calm under pressure.

As you can see by my bullet point list, I'm a very organized person. This also goes for how I organize my files and name assets.
If you're interested in working with me or have a project you would like to talk about please send me an email.
View resume pdf
Contact
Software proficiency
Experience
3D Generalist as freelancer
Canada, Mexico, USA, Netherlands, and England

Doing commissions and freelance work, mainly modeling for apps, sculptures, 3D printing.
3D Generalist at Ennui Studio
Monterrey, Mexico

Modeled, rigged, and textured for several projects, including Tyr: Chains of Valhalla available now for PS4, Steam, Nintendo Switch, and soon Xbox One.

February 2014 – December 2015